Customer experience has fast become one of a company's top priorities. But why is it so important and what happens to those organisations who choose to ignore it? 
It wasn't that long ago that customer's loyalty was based on the quality of the product or the perceived value for money. But things have changed.
SuperOffice recently surveyed 1,920 business professionals to share their number one priority over the next 5 years. It is no surprise that customer experience came top with 45.9% of the vote, with price a mere 20.5%.
For online businesses such as Software as a Service (SaaS) the Temkin Group predict that companies which invest in customer experience over the next 3 years can see as much as 70% increased revenue.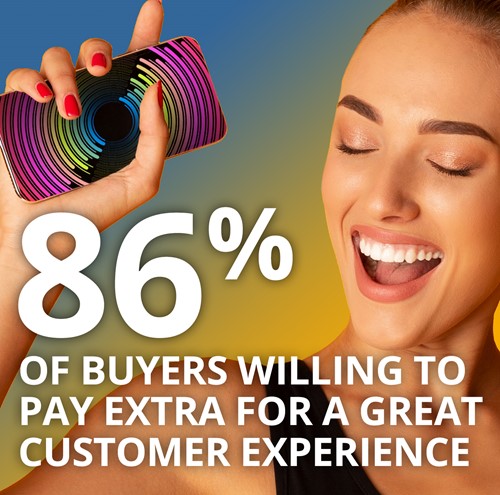 Where is this revenue coming from? Your existing customers, with 86% of buyers willing to pay extra for a great customer experience.
Top 3 reasons why businesses invest in customer experience.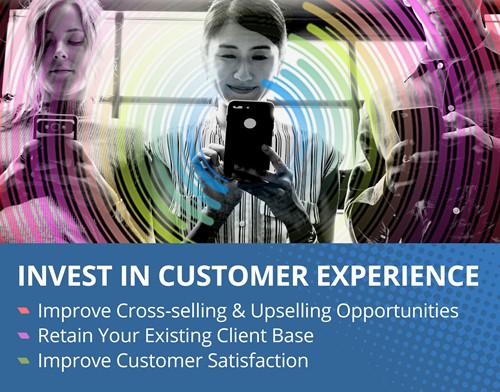 42% to improve cross-selling and upselling opportunities
33% to retain existing client base
32% to improve customer satisfaction
What other factors impact customer experience?
As more customers engage with our businesses online via our websites, social media platforms, live chats and mobile apps, the one thing that they all expect is a consistent communication. Whilst people will tolerate and accept a different response time with each channel, they expect to receive a similar customer experience.
SuperOffice found that 66% of people who have a bad experience on a company's website, said that it hurts their overall opinion of their brand. 55% of people who have a bad mobile experience on their website are less likely to engage with that company and 52% are left disappointed if their favourite brands offer a poor mobile experience. 90% of a poor mobile customer experience is from badly displayed information or unusable navigation.
What does that have to do with your telephone system?
Nobody wants to deal with a company who treats them poorly.
How your customer feels after an interaction with your company has a huge impact on their future buying decisions. A good interaction keeps them happy and satisfied but a poor interaction may mean that your customer places their business elsewhere.
88% of the businesses surveyed are investing in their service centre agents and the whole overall customer experience.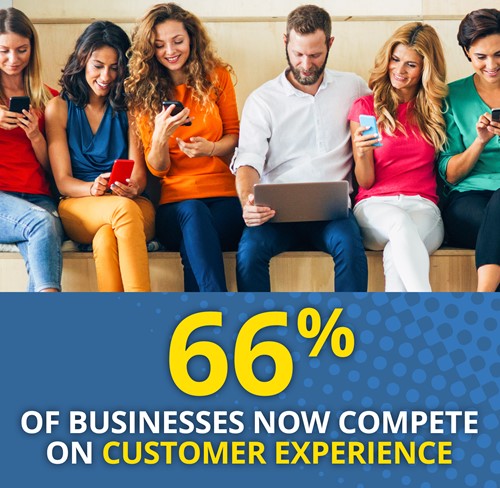 The research also discovered that 66% of businesses now compete on customer experience compared with 36% a decade ago.
In the UK, it has been identified that SME customers spend on average around 20% of their call time on hold. This is an area where you can improve customer experience by deciding how your business can better utilise and tap into this opportune captive time.
Final Thoughts
This is the opportunity to set your brand apart, deliver exceptional customer experience and rise above the competition.
Look at your existing call flows... Are there unnecessary steps in the process that would reduce wait times? Could an interactive voice recording (IVR) prompt help direct people to self-help information on your website?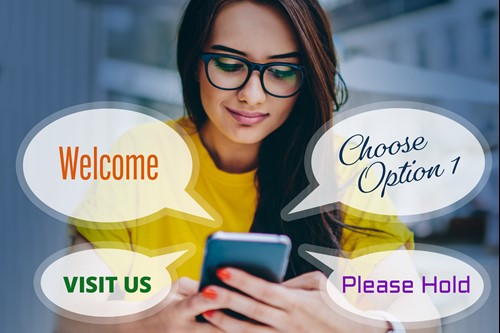 If you are going to implement IVR menus, these need to be easy to navigate. Your music on hold (MOH) needs to contain comfort messages that are genuinely informative and marketing messages that are relevant. Professional voice recording artists can create a warm and professional experience that quickly guide callers to the appropriate place to resolve their query. Importantly, sincere and empathetic messages that help customer make use of other communication channels that are better suited to their reason for calling will enhance the way they feel about your business.